It's Monday again. I hope everyone had a good weekend.
The heat is on out West, but it's starting to cool down....
Does this not say it all? For me it's perfection, and inspiration!
Speaking of inspiration, this home spoke to me. I'm still working on the house color and started
to consider white. However the HOA is not on the same page....
I love the symmetry and simplicity.
The door handles are very similar to the ones I just changed to for the french doors.
#progress
Looking at the gravel, I'm considering something like this instead of concrete.
While were here...note the boxwoods!!!!
I love wallpaper murals. Not so easy to find.
While I was on Pinterest I came across one at
Anthropology.
It may be just the thing for me.
It measures 9 feet high and 12 feet wide. I'm looking to
anchor the master bedroom wall. Wouldn't it be perfect?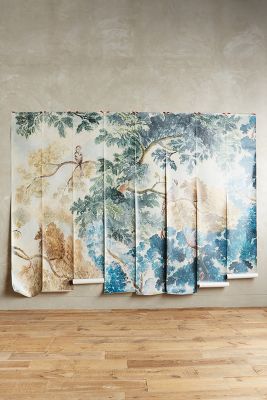 I think the mural could be the perfect solution for
the back wall.
I'm still thinking about it....

On Instagram? Consider following along,
thehouseofhampton
Have a great week,
Sharon